[PHOTOS] This is How Women and Children Receive Vaccines in the Congo
2 min
Documenting women and children receiving life-saving vaccines in the Democratic Republic of Congos (DRC) most remote, inaccessible areas offers a potent...
Documenting women and children receiving life-saving vaccines in the Democratic Republic of Congo's (DRC) most remote, inaccessible areas offers a potent insight into the chain of events that make the delivery of vaccines possible.
As a photographer chronicling vaccine trails across Africa, I witnessed firsthand the challenges of offering children in DRC the same protection from childhood disease that I took for granted when I was growing up in the United States.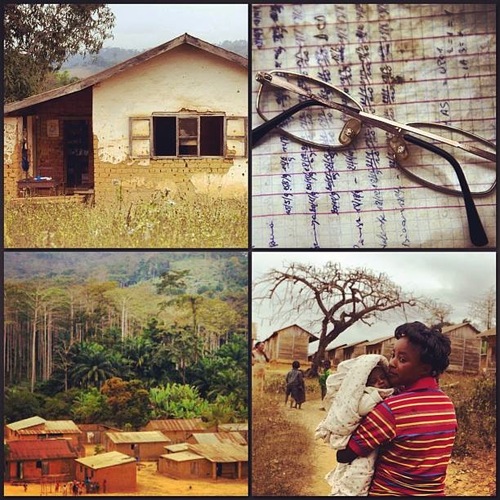 Setting out with a team from DRC's Ministry of Health, I travelled to the city of Matadi, about 300km from Kinshasa. The ever declining quality of the roads as we drove further from the capital meant the journey took eight hours. Bouncing over dusty, rough tracks, we stopped along the way at rural health centers, where solar-powered refrigerators are used to safeguard vaccines, which must be stored at a constant temperature. In these remote areas, one fridge stores enough vaccines to serve thousands of people.
The next morning I met Jina Kiaku Mianfipa, a vaccinator in Kizulu Sanzi. Mr. Mianfipa would travel 50 kilometers on foot and by bicycle to deliver a cooler packed with vaccines to the village of Kinze Muété. I took pictures as I followed him over rutted dirt trails, at times too bumpy and steep to ride his bicycle, but he pressed on, pushing his bike and cooler past villagers laden with baskets and babies. He waved at children and neighbours, who smiled and laughed as I tried to keep up, running alongside Mr. Mianfipa trying to capture the spirt of his work with my camera — the remote landscape, the difficulty of his journey, and the people his exertions would help.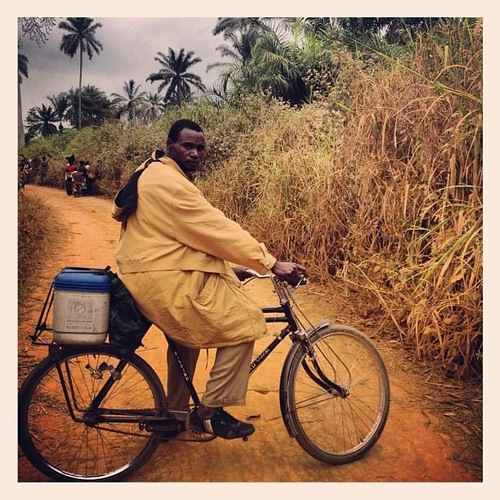 We arrived at a makeshift "vaccination clinic" hours after setting out. A rickety wooden bench and a table were set-up outside a single room in the crumbling village school. Mr. Mianfipa took the cooler from his bike and placed it on the table. The women of the village emerged from their homes, carrying their babies in their arms and on their backs. They lined up with their health cards, ready to receive their vaccinations. It was this moment that made Mr Mianfipa's efforts worthwhile.
This post originally appeared on Vaccines Work and was written by Evelyn Hockstein.
Follow us on Twitter (@HealthcareGlbl) and like us on Facebook!
Dubai's new smart neuro spinal hospital: need to know
2 min
The brand new Neuro Spinal Hospital and Radiosurgery Centre has opened in Dubai. We take a look at what this smart hospital offers. 
We take a look at Dubai's new smart hospital. 
What: The Neuro Spinal Hospital and Radiosurgery Centre is a new hospital featuring state-of-the-art technology for spinal, neurosurgical, neurological, orthopaedic, radiosurgery and cancer treatments. The 700 million AED hospital, (equivalent to £138 million), has 114 beds, smart patient rooms, and green spaces for patient rehabilitation, and is four times the capacity of its former premises in Jumeirah.   It is also the UAE's first hospital to have surgical robots. 
Where: The hospital is located in the Dubai Science Park. Founded in 2005,  Dubai Science Park is home to more than 350 companies from multinational corporations in life sciences, biotechnology and research; over 4,000 people work here each day. 
Who: The UAE's Neuro Spinal Hospital and Radiosurgery Centre was first established in Jumeirah in 2002 by Dr. Abdul Karim Msaddi, as the first as the first "super-specialty" neuroscience hospital. 
Why: With advanced diagnosis and robotics, the hospital will provide care across neuroscience, spine, orthopaedics and oncology for people residing in the UAE, as well as international patients.  
Prof. Abdul Karim Msaddi, Chairman and Medical Director of the hospital, said: "We are proud to bring world-class healthcare services to Dubai and believe our  next-generation hospital will be a game-changer for the emirate's and the region's medical industry.
"It will not only significantly increase the availability of specialist neuroscience and radiosurgery treatments and provide better patient care but help attract and develop local and international talent. Investing in the new centre represents our continued faith in the resilience of the region's economy, as well as a testament to our ongoing drive towards healthcare innovation in the UAE."