TOP 10: World's Biggest Health Care Trade Shows to Attend in 2015
5 min
The health care industry is one of the world's largest and fastest growing industries. Every year, hundreds of trade shows and conventions are held...
The health care industry is one of the world's largest and fastest growing industries. Every year, hundreds of trade shows and conventions are held across the globe, gathering thousands of health care companies and hundreds of thousands of visitors.
We have created a list for the biggest and most important trade-shows in the world (by number of exhibitors). The reasons for these trade shows' success are pretty obvious: you get the chance to connect with leading professionals in your sector, manufacturers showcase some of their latest and most innovative products, and you usually get to see devices in action and start or extend business relationships.
Here are our top picks for health care trade shows to attend this year.
Natural Products Expo West – Anaheim, USA | March 4-8, 2015
The Natural Products Expo West convention has been victim of its success, in such extend that organizers had to expand exhibit space for this year's event. As a matter of fact, it is estimated that approximately 2,400 exhibitors will be showing up this year. The main trade show will be open Friday, March 6 and Saturday, March 7 from 10 a.m. to 6 p.m. and Sunday, March 8 from 10 a.m. to 4 p.m. at the Anaheim Convention Center.
During the event you will be able to check out the Fresh Ideas organic marketplace and several hundred booths with food supplements and organic products in Hall Engredea, Hall E and the Next Pavilion.
KIMES – Korea, Seoul | March 5-8, 2015
KIMES is eager to contribute to the expansion of exports and the improvement of health care facilities, hospital equipment and modernization of the development of the domestic medical device industry. The event exhibits everything from surgical equipment to radiology and physiotherapy supplies.
IDS Dental – Cologne, Germany | March 10-14, 2015
The 2015 International Dental Show is bound to be as noteworthy as the last event was, when over 2,058 exhibitors graced the 125,000 visitors with their presence. Organizers are pleased that the internationality of the event is ever-expanding and look forward to greeting participants on March 10, when the event is scheduled to begin.
The must-attend dentistry trade show is open between 9 a.m. and 6 p.m. and will showcase more than 2,150 exhibitors in an event aimed at presenting the latest innovations to dentists and dental technicians.
COSMOPROF Worldwide – Bologna, Italy | March 20-23, 2015
For the last 45 years Cosmoprof Worldwide has climbed as the #1 event when it comes to the cosmetics and wellness industry as well as for the professional beauty sector. Approximately 2,450 exhibitors from 69 countries are prepared to provide the latest innovations in natural health, perfumery, cosmetics, beauty salon, hair, spa, nails, packaging and contract manufacturing.
Cosmoprof Worldwide Bologna has become the international hub for professionals to gather. The over 207,000 visitors are expected to arrive on March 20.
CMEF – China | May 15-18, 2015 and October 23-26, 2015
The China Medical Equipment Fair (CMEF) is Asia Pacfic's leading event serving the entire value chain for the medical devices market. The event is held in China twice a year – in spring and autumn – and the city hosting the event changes every edition.
During the trade fair thousands of products, including X-ray imagery, optics, rehabilitation nursing, in vitro diagnosis and first aid, will be presented by top medical device companies.
CMEF has seen more than 70 editions in the 31 years since its inception. The event, hosted by Reed Sinopharm Exhibitions (RSE), will have an estimated 2,600 exhibitors and around 10,000 attendees in 2015.
Hospitalar – Brazil, Sao Paulo | May 19-22, 2015
Hospitalar is one of the most important trade shows for the Latin American health care industry. It takes place between May 19 and 22 in Sao Paulo, Brazil. During the convention, visitors will be able to see state-of-the-art medical devices and gadgets for a wide array of uses including rehabilitation, emergency and transportation, laboratories and pharmacies. Approximately 1,250 exhibitors are expected to display their products in front of 91,000 professional visitors.
Bio International Convention – Philadelphia, USA | June 15-18, 2015
The BIO Exhibition is the world's largest biotechnology convention aimed at providing a means for exhibitors to showcase their innovations in front of executives and influential decision-makers.
With well over 60 state, regional and country pavilions and more than 1,700 exhibitors, the convention will bring together top 25 pharmaceutical companies, world-renowned CRO's and CMO's, and more than 300 academic institutions, research laboratories, government agencies, biotech companies and service providers.
Attendees are expected to arrive on June 15 in Philadelphia (Pennsylvania, USA), when the First-time Attendee orientation as well as the Welcome Reception are scheduled. The tri-state region of Pennsylvania, New Jersey and Delaware is home to 80 percent of the U.S. pharmaceutical industry, making Philadelphia one of the pharmaceutical centers of the world.
FIME – Miami, USA | August 5-7, 2015
FIME is one of the leading medical trade fairs in the health care market and the top medical show in the United States. The conference starts August 5 at 9 a.m. and ends on August 7 at 2 p.m. and showcases 1,400 exhibitors from hospital and disposable product suppliers to surgical equipment, laboratory, diagnostic suppliers, medical technology providers, pharmaceutical companies and more.
Last year FIME Expo attracted an outstanding 52,890 attendees, a majority of which came from the U.S. and Latin America.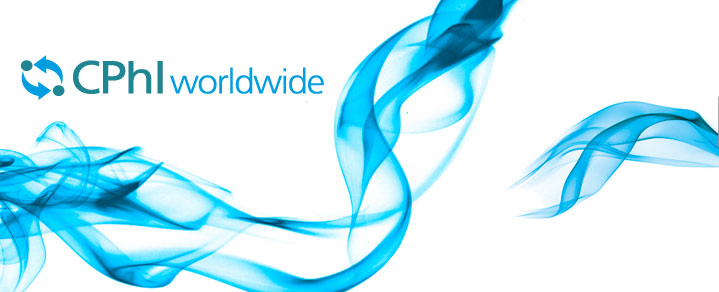 CPhI Worldwide – Madrid, Spain | October 13-15, 2015
The idea of meeting over 36,000 senior pharmaceutical professionals gathered from more than 140 countries is inviting, to say the least. With as many as 2,200 exhibitors presenting APIs (Active Pharmaceutical Ingredients), packaging and ingredients, CPhI Worldwide is the best and most cutting-edge pharma expo.
This year's event will take place in Madrid, Spain (place at Avda. Del Partenon 5, Madrid) from Tuesday, October 13 to Thursday, October 15.
About the author: David Ortega Puertas is a 26-year-old Frenchman with online marketing experience in various industries. After an interesting period as Marketing Manager for a Swiss Software & Web development company, he has been an early employee of Medicamatch.com (www.medicamatch.com), the world's largest business-to-business network in the health care industry. With an awesome team, they are trying to bring some connectivity, freshness and dynamism to shake-up an industry that is in some aspects still too traditional.
Follow us on Twitter (@HealthcareGlbl) and like us on Facebook!
How healthcare can safeguard itself against cyberthreats
6 min
Jonathan Miles, Head of Strategic Intelligence and Security Research at Mimecast, tells us how the healthcare sector can protect itself from attacks
One of the most fundamental lessons from the COVID crisis is that health should always be a priority.  In a similar fashion to the human body that frequently fights off viruses and foreign invaders that intend to cause it harm, the sector itself is now a prime target for another type of external threat: cyberattacks.
The figures speak for themselves: between December and January this year, hospitals in the UK were at 89% capacity, with 7,000 fewer available beds than there usually are. As the pandemic increased pressure on hospitals, clinics, and research facilities to create a treatment for patients globally, it has left the sector exposed to hackers who, like a virus, have been targeting it relentlessly and evolving their tactics. 
From patient records being held ransom, to fake emails claiming to originate from the UN WHO, the NHS, or vaccine centres, through to attacks on the cold supply chain to find out the secret formula of the COVID vaccine, the healthcare industry is facing constant cyberattacks and struggling to cope. This threat is unlikely to go away anytime soon – and as such, the industry needs to take a proactive, preventative stance to stay safe in a dynamic digital world. 
Going digital 
The responsive nature of healthcare – particularly of hospitals – means that efficiency is crucial to the industry's standard operations. To support this, the sector has been embracing technological advancements that can improve the quality of work, enabling staff to meet pressing deadlines, and enhancing patient care. For example, the industry has been digitising records and improving its ways of working through digital means over the past few years. 
This shift is critical to offer high quality patient care; yet, it also means the sector has become more dependent on IT, which can come with a risk if cybersecurity processes employed are deemed as inadequate. 
Without the correct security measures in place, the desired efficiency gains realised, can be easily lost in a heartbeat. Simply put, an elementary glitch in the system can have a tremendous ripple effect on many areas, from accessing patient records and conducting scans, to maintaining physical security and protecting the intellectual property of experimental treatment development.
To prevent this, healthcare organisations need to ensure they're considering cybersecurity as part of their overall digital transformation strategy – and setting the right foundations to create a culture where safety goes hand in hand with patient care. 
Strengthening defences
Before implementing cybersecurity process, healthcare organisations need to assess the potential risks they face. Depending on how much confidential data the trust has, where it is stored, who has access to it and via which means, the cybersecurity strategy and associated solutions will change. 
It's fair to say that a medical device start-up where all employees have a corporate-sanctioned laptop and access data via a VPN will have radically different needs to a large hospital with hundreds of frontline workers connecting to the hospital's Wi-Fi using their personal device. 
These requirements will pale by comparison to a global pharmaceutical giant with offices in multiple locations, a large R&D department researching new treatments for complex diseases and a fully integrated supply chain. Considering the existing setup and what the organisations is looking to achieve with its digital transformation strategy will therefore have an immediate impact on the cybersecurity strategy.
Despite this, there are fundamentals that any organisation should implement: 
Review and test your back-up policy to ensure it is thorough and sufficient – By checking that the organisation's back-up is running smoothly, IT teams can limit any risks of disruption in the midst of an incident and of losing data permanently.
In our recent State of Email Security report, we found that six out of ten organisations have been victims of ransomware in 2020. As a result, afflicted organisations have lost an average of six days to downtime. One third of organisations even admitted that they failed to get their data back, despite paying the ransom. In the healthcare industry, this could mean losing valuable patient records or data related to new treatments – two areas the sector cannot afford to be cavalier about.
Conduct due diligence across the organisation's supply chain – Healthcare organisations should review their ways of working with partners, providers and regulatory institutions they work with in order to prevent any weak link in their cybersecurity chain. Without this due diligence, organisations leave themselves exposed to the risks of third party-led incidents. 
Roll out mandatory cybersecurity awareness training - Healthcare organisations shouldn't neglect the training and awareness of their entire staff – including frontline workers who may not access the corporate network on a regular basis. According to our State of Email Security report, only one fifth of organisations carry out ongoing cyber awareness training.
This suggests it is not widely considered as a fundamental part of most organisations cyber-resilience strategy, despite the fact many employees rely on their organisation's corporate network to work. By providing systematic training, healthcare organisations can help workers at all levels better understand the current cyberthreats they face, how they could impact their organisation, the role they play in defending the networks, and develop consistent, good cybersecurity hygiene habits to limit the risks of incidents. 
Consider a degree of separation – Information and Operational Technology (IT and OT) networks should be separated.
Although mutually supported and reliance on each other, employees shouldn't be accessing one via the other. This should be complemented by a considered tried and tested contingency and resiliency plan that allows crucial services to function unabated should there be a compromise. Similarly, admin terminals should not have internet access to afford a degree of hardening and protection for these critical accounts.
As the sector becomes a common target for fraudulent and malicious activity, putting cybersecurity at the core of the organisation's operations is critical. It will help limit the risks of disruption due to cyberattacks, reduce time spent by the cybersecurity team to resolve easily avoidable errors, and ensure that institutions can deliver patient care, safe in the knowledge that their networks are safe.  
Fighting future threats
With technology continuing to change the face of healthcare, the surface area and vectors available for attacks by malicious actors is constantly increasing. With the introduction of apps, networked monitoring devices, and a need for communication, the attack vector is ever expanding, a trend that needs to be monitored and secured against.
To prevent any damage to patients, staff, or the organisation they are responsible for, healthcare leaders must put security front and centre of their digital transformation strategy. Only then can the sector harness the full benefits of technology. Doing this should include implementing cybersecurity awareness training to challenge misconceptions around security, encourage conversation, and to ensure employee knowledge of the security basics and threats faced. 
This ultimately allows healthcare organisations to do what they do best: provide the highest standard of patient care, safe in the knowledge that their operations, patients, and data are safe.