How to Stay Healthy as a Trucker: 5 Steps
4 min
Whether you're already in the industry or are planning to start a new career, truck driving is one of the most needed professions in the country. Al...
Whether you're already in the industry or are planning to start a new career, truck driving is one of the most needed professions in the country. Although it is sometimes long hours and plenty of driving, the amount of pay earned is more than enough to offset many of the negatives. Many of these negatives deal with potential health hazards from driving or remaining sedentary.
Here are five tips to help even the most hardcore trucker improve their health or prevent possible hazards while on the road.
1. Avoid "Trucker Food"
If you're in a time crunch, then often you find yourself trying to find a quick bite to eat in order to get back on the road as quickly as possible. However, even fast food chains and diners offer a surprisingly wide array of entrees for the health-conscious trucker. The first step is to order foods without heavy condiments such as "special sauce" or mayo. These items have high levels of fat and add to fatigue. Additionally, chicken is always a better alternative than pork or beef.
One healthy alternative is the Charbroiled Chicken Sandwich with a fruit cup at Chick-Fil-A, which has only 400 calories. For the lover of a "home-cooked" meal, KFC offers grilled chicken with mashed potatoes and corn on the cob, and it has only 460 calories. Above all, remember that salads with a light dressing are always the best way to go.
2. Get a Little Shut-Eye
Because you're paid by the mile, cutting back on sleep is a common habit to make your trip the most profitable. However, sleep deprivation leads to a variety of problems including weight fluctuations, memory loss, immune system deficiency and high blood pressure. It also leads to risks of falling asleep while on the road, which can often lead to an accident. If you do find yourself in an accident, traceylawfirm.com offers some tips on what to do to get the situation under control.
3. Work Out
While you think it might be impossible to have a proper workout while on the road, think again. There are many ways to get exercise you might not have considered. One such way is to put a foldable workout bench in the cab of the truck. With this bench, you can bench press, do curls, or work the triceps.
If you don't have weights, use a full gallon of water. Since it weighs 8.34 pounds, it contains enough resistance to increase the heart rate. Alternatively, just go for a walk at a rest stop or when you get to your destination. You'll feel better and be able to drive longer.
4. Quit Smoking
One of the obvious pitfalls of the trucking industry is smoking. It's an easy way to pass the time and something to do with your hands if you grow tired holding the wheel. The problem with smoking is that it's addictive and terrible for your health. To make matters worse, you lose track of how many cigarettes you actually smoke while on the road.
For example, if you drive from Denver to Chicago, it's 1,003 miles or 15 hours. If you smoke one cigarette an hour, you've smoked almost an entire pack in one day. If you haven't quit, find an alternative such as gum or even a prescription drug like Chantix. You'll be healthier and have a little extra money in your pocket.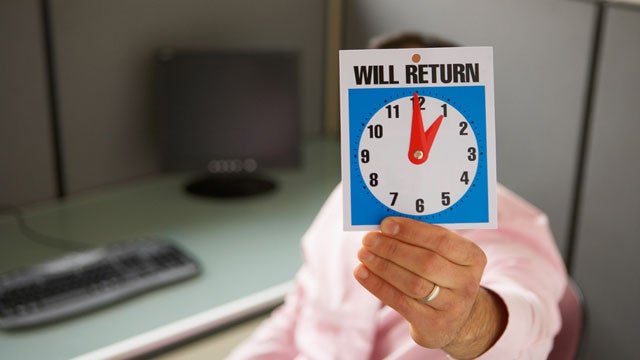 5. Take Breaks
Once again, the deciding factor in taking breaks is that it cuts into your potential profitability. However, it's imperative to take breaks, as you'll be able to focus and break the monotony. You don't have to do it all the time, but pulling over every four to six hours allows you to be more aware of other motorists and be more effective at driving.
It's no surprise that many truckers in the industry are not healthy. It's very easy to give into poor decisions because they are easy and quick. However, by planning and executing a daily routine, you'll find yourself making better daily decisions. This will lead you to be a better trucker, a healthier person, and in better spirits than you ever were before.
Medical device companies: how to prepare for Brexit
6 min
Ed Ball, Senior Associate at RQM+ , explains how medical device companies can prepare for post-Brexit compliance
Over the last decade, medical device businesses have been no strangers to regulatory changes and new compliance requirements. Companies with devices in the EU market have been working hard to achieve conformity with the requirements of the EU Medical Device Regulation 2017/745 (MDR) and In Vitro Diagnostic Regulation 2017/746 (IVDR), but the UK's exit from the EU, effective as of 1st January 2021, demands yet another change: to comply with the new UK regulatory regime.
The Medicines and Medical Devices Act passed into law on 11 February 2021 does just that; it enables the UK to build its own regulatory system, although when this new framework will be fully in place is not yet known.
The transition to the UK's new regulatory regime officially began on the 1st of January 2021, and with it a series of deadlines and phases that medical device manufacturers exporting to GB and Northern Ireland would do well to take close notice of. During the transition period, the UK Medical Devices Regulations (UK MDR) 2002, not to be confused with the EU MDR, will continue to apply in England, Scotland and Wales, whilst CE marked medical devices will still be accepted up to 30th June 2023.
The conformity assessment processes defined in the UK MDR 2002 (as amended) will require that medical devices carry the UKCA mark for entry in the GB market or the UKNI mark for entry in Northern Ireland (where the devices are not CE marked for the EU). In Northern Ireland, where the rules for placing a device on the market differ, the EU MDR and IVDR will apply in 2021 and 2022 respectively, in line with the EU's implementation timeline. 
This easing-in period of transition is valuable time that should be used productively by manufacturers to ensure that they get up to speed, keep up with relevant updates and prepare strategies and product portfolio for the next phase. To do this, businesses should make sure they consider the following areas as they assess their strategy for UK market access:
Potential Overlap with EU MDR and IVDR
Medical device manufacturers have been working to implement measures to ensure they comply with EU MDR and IVDR for quite some time. The experience, processes and objective evidence that they have gathered in these efforts are certain to be of use when applying for UKCA marking. 
Rigorous Planning
Product portfolios and new product pipelines should be evaluated against both overall compliance risk and commercial and strategic value. By identifying the regulatory compliance status for each product for the UK market and the efforts required to maintain that compliance, manufacturers can plan to use the grace period up to June 2023 to complete their activities. These plans should also be evaluated in consideration of the commercial importance of the individual products to help prioritise the workload. This may well result in the decision to discontinue certain products in the UK or to introduce new products on the UK market ahead of other markets.
Engage with Approved Bodies
This activity cannot take place too soon; as of the 1st of January 2021, UK organisations that were acting as EU Notified Bodies have become Approved Bodies in the UK, while EU Notified Bodies are no longer able to provide conformity assessments under the UK regulations. As there are currently only three UK Approved Bodies offering this service, there is a very real risk that latecomers will struggle to find a UK Approved Body to carry out the conformity assessment required to attain their UKCA mark in time.
Authorised Representatives
Just as EU Notified Bodies are no longer relevant to pursuing UK certifications, UK-based Authorised Representatives are no longer valid when CE marking against the MDR or IVDR. Manufacturers using UK-based EU Authorised Representatives must switch to an EU-based Authorised Representative.
For the UK market, the role of the EU Authorised Representative is also no longer applicable. Non-UK manufacturers must have a UK-based Responsible Person (UKRP), which is equivalent to the EU Authorised Representative in terms of roles and responsibilities. Only one UKRP may be appointed, unlike EU Authorised Representatives, and they must have a registered place of business in the UK in order to register with the MHRA. Approved Bodies may be able to provide details of organisations acting as UKRPs and once this role has been assigned it will be critical for manufacturers to determine exact procedures for managing documentation and that clear communication channels are established. 
Labelling and Import/Export
New UK regulations require that medical devices bear a UKCA mark in addition to the name and address of the UKRP for non-UK based manufacturers. Manufacturers who use the same products/packs for the EU and UK markets will need to consider the impact of adding more content to their labels in terms of usability for the supply chain and end-users. 
While CE marking and certificates will continue to be recognised by the UK until June 2023, import/export administration is likely to change and become more burdensome. Manufacturers using separate products for GB (UKCA) and the EU and Northern Ireland (CE marked) will need to plan for how to ensure that the CE marked product is not shipped to GB post June 2023. Ensuring that processes and resources are in place to deal with developing situations will help manufacturers hit the ground running.
Clinical Investigations
Many businesses will find that clinical investigations are carried out across multiple sites, some of which are outside the UK. In these instances, manufacturers will do well to have a plan for implementation and management of investigations, in compliance with local requirements. It is likely that the MHRA will also continue to update their requirements for clinical trials in the UK.
Data Protection and Standards
New tensions are emerging between the EU and the UK concerning UK data protection rules and the EU's General Data Protection Regulation (GDPR), suggesting that maintaining 'equivalency' may involve a number of different phases.
Compliance with applicable standards also requires close attention; the list of designated standards for medical devices issued by the UK's Department for Health and Social Care is based on the list of harmonised standards published in the Official Journal of the EU, which in turn are harmonised to the MDD, AIMDD and IVDD. More recently published standards, however, have not been harmonised to the latter European directives and are thus not in the UK's designated list, despite being considered state of the art. It would be prudent for manufacturers to monitor the state-of-the-art standards and apply where applicable, rather than rely on superseded and outdated standards.
As the UK moves into a new regulatory regime, medical device manufacturers who have already invested time and resources to comply with EU MDR and IVDR can use this to attain their UKCA mark. However, a dynamic compliance environment combined with the new onus relating to export policies means that close attention needs to be paid on numerous fronts. Keeping pace with this changing environment will ensure that manufacturers face the future with confidence and do not lose important space on their markets.