TOP 10: Biggest pharmaceutical companies around the world
4 min
Based on July's market capitalization numbers, these are the 10 biggest pharma companies around the world.



10. GlaxoSmithKline, U.K. |Market cap...
Based on July's market capitalization numbers, these are the 10 biggest pharma companies around the world.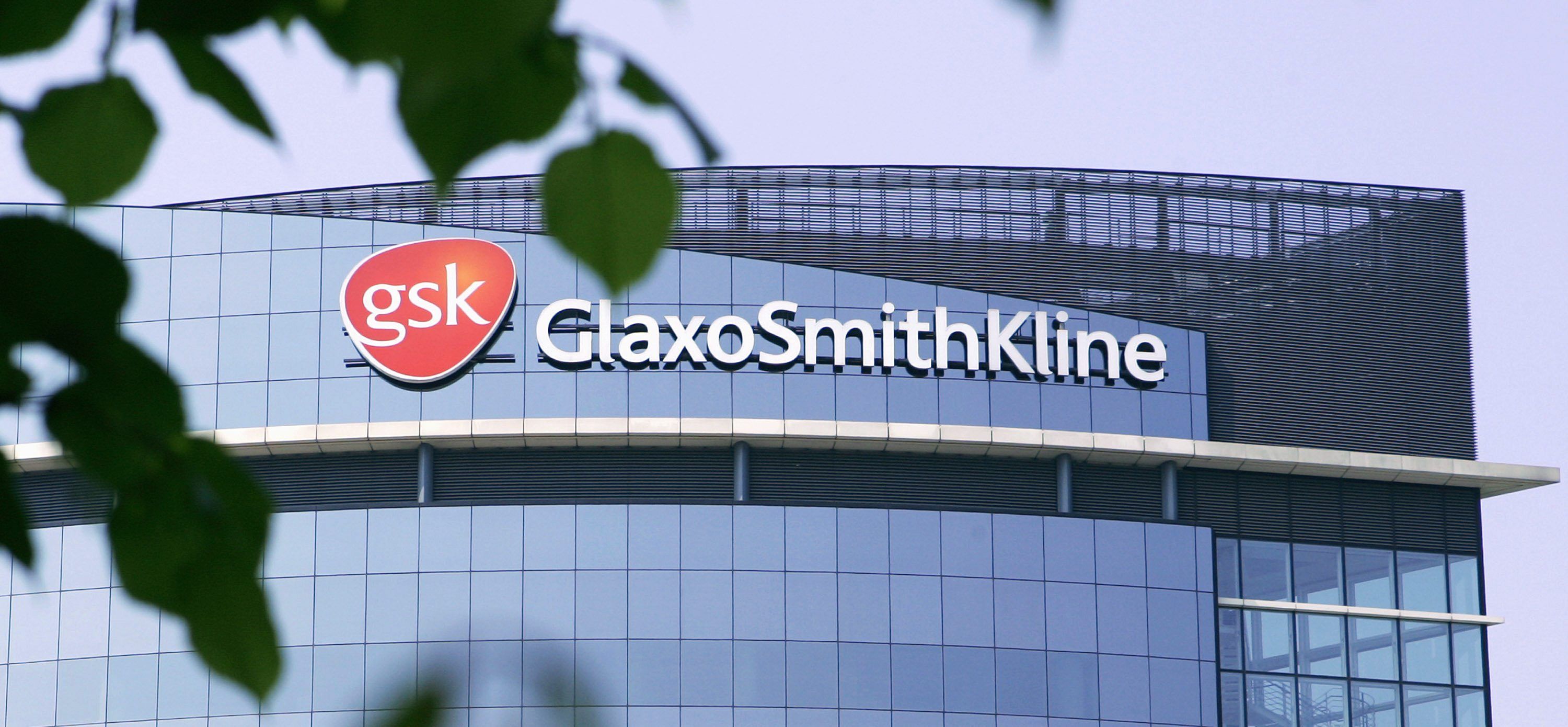 10. GlaxoSmithKline, U.K. | Market cap: US$66.96 billion
Operating in three primary areas of business (pharmaceuticals, vaccines and consumer health), pharmaceuticals are GlaxoSmithKline's biggest financial contributor and generated sales of £15.5 billion in 2014, representing 67 percent of the total turnover of GSK.
GSK is focused on a number of global franchises across more than eight therapy areas and a number of platforms, including the emerging bioelectronics technology.
9. Abbott Laboratories, U.S.A. | Market cap: US$72 billion
Abbott Laboratories is engaged in the discovery, development, manufacture and sale of diversified health care products. More than 73,000 employees in over 150 countries are carrying out Abbott's mission of advancing global health.
RELATED TOPIC: TOP 10: Most promising drugs guaranteed to save lives in 2015
Abbot has revolutionized packaging and delivery to address regional needs and provide access to medicines in areas previously beyond the reach of health solutions.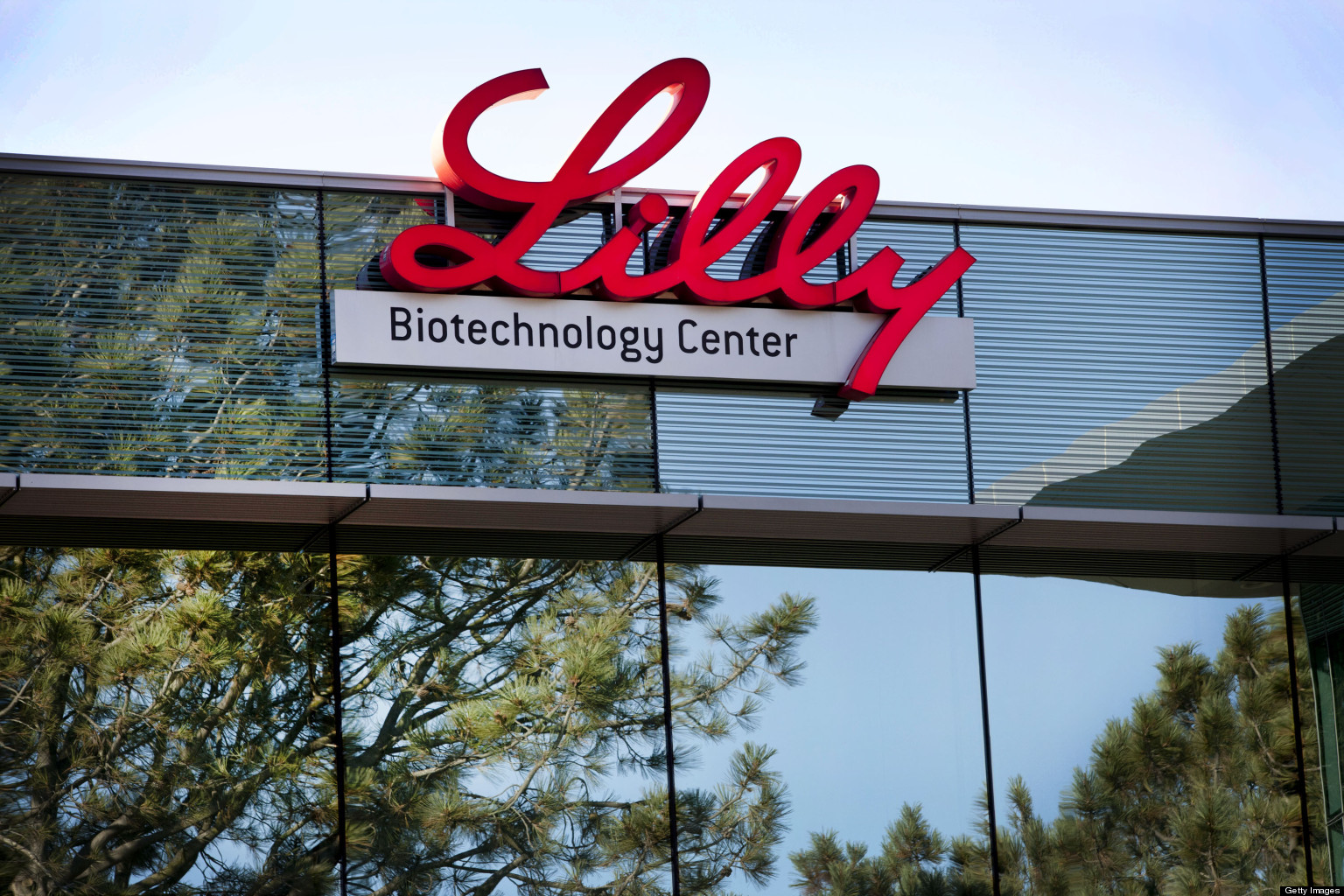 8. Eli Lilly & Co., U.S.A. | Market cap: US$91.2 billion
Founded in 1876 by Colonel Eli Lilly, Eli Lilly & Co. now has over 41,000 employees worldwide with products marked in 120 countries.
Eli Lilly was one of the first companies to initiate a bonafide pharmaceutical research program, hiring a pharmaceutical chemist as its first scientist. The company was also one of the first to develop a method to mass-produce penicillin in the 1940s, the world's first antibiotic, marking the beginning of a sustained effort to fight infectious diseases.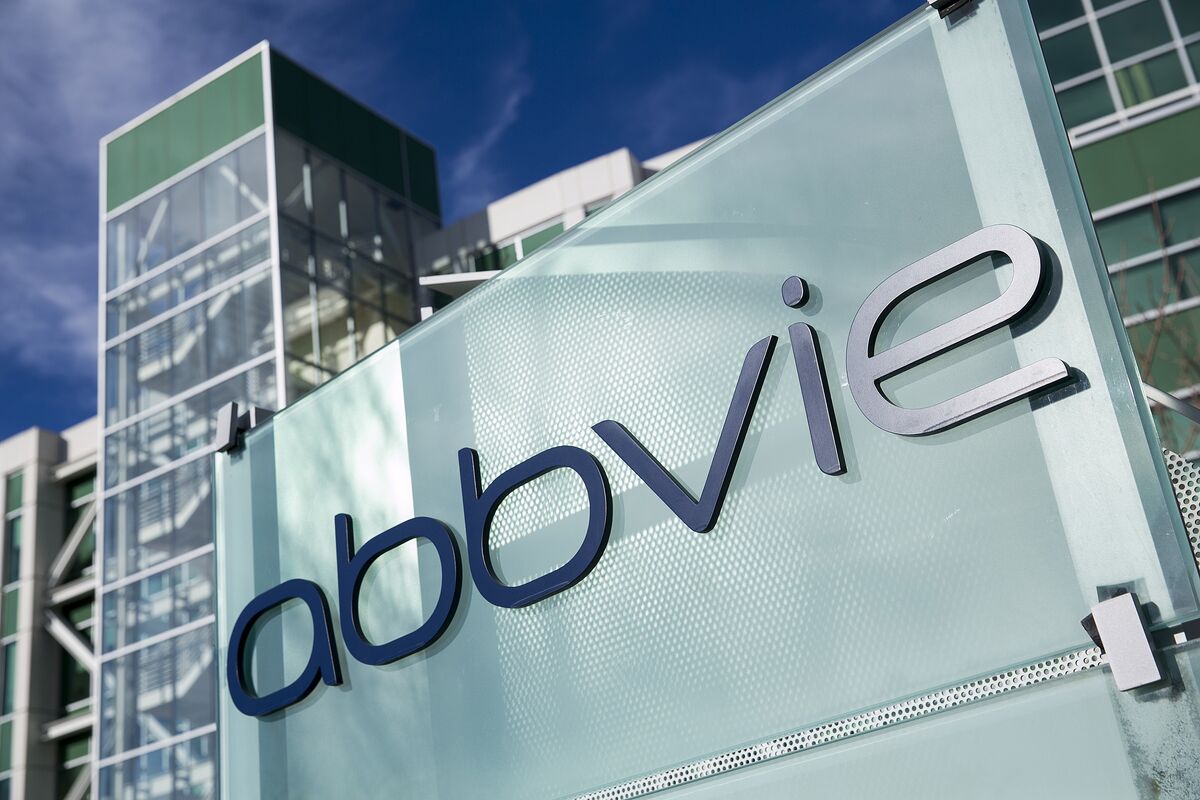 7. AbbVie Inc., U.S.A. | Market cap: US$107.64 billion
Based in Illinois, AbbVie is a global biopharmaceutical company that has the ability to discover and advance innovative therapies and meet the health needs of people and societies around the globe.
Core areas of focus include immunology, kidney disease, liver disease, neuroscience, oncology and women's health. AbbVie investigates both small and large molecule approaches, and internal research efforts are balanced with external collaborations across industry, academia and healthcare authorities.
6. Bristol-Myers Squibb Co., U.S.A. | Market cap: US$108.67 billion
Bristol-Myers Squibb is a global biopharma company firmly focused on its mission to discover, develop and deliver innovative medicines to patients with serious diseases. In the past seven years, the company has delivered 12 new medicines to patients.
RELATED TOPIC: TOP 10: Innovative pharma companies to watch in 2015
Around the world, Bristol-Myers Squibb's medicines help millions of people in their fight against such diseases as cancer, cardiovascular disease, hepatitis B and hepatitis C, HIV/AIDS and rheumatoid arthritis.
5. Sanofi, France | Market cap: US$128.78 billion
Sanofi is a French multinational pharmaceutical company headquartered in Paris, France.
Engaged in the research, development, manufacturing and marketing of therapeutic solutions focused on patients' needs, Sanofi has core strengths in diabetes solutions, human vaccines, innovative drugs, consumer healthcare, emerging markets, animal health and genzyme.
4. Merck & Co., U.S.A. | Market cap: US$165.73 billion
Merck has a long and rich history of working to improve people's health and well-being. Through the years, researchers have helped to find new ways to treat and prevent illness—from the discovery of vitamin B1, to the first measles vaccine, to cold remedies and antacids, to the first statins to treat high cholesterol.
As of August 2014, Merck's research and development effort has led to the U.S. FDA approval of 63 new drugs.
3. Pfizer, U.S.A. | Market cap: US$209.15 billion
Pfizer has a leading portfolio of products and medicines that support wellness and prevention, as well as treatment and cures for diseases across a broad range of therapeutic areas.
According to their site, "Through working in partnership with everyone from patients to health care providers and managed care organizations to world governments and non-governmental organizations, our goal is to ensure that people everywhere have access to innovative treatments and quality health care."
2. Roche Holding, Switzerland | Market cap: US$229.65 billion
Founded in 1896 in Basel, Switzerland, Roche creates innovative medicines and diagnostic tests that help millions of patients around the world.
RELATED TOPIC: TOP 10: Emerging trends in alternative medicine
According to the company, they invest in 9 billion Swiss francs in research and development every year. With over 88,000 people working together across more than 150 countries, Roche is consistently ranked as an employer of choice by its employees.
1. Novartis, Switzerland | Market cap: US$247.36 billion
Novartis is a global healthcare company based in Switzerland that provides solutions to address the evolving needs of patients worldwide.
Created in 1996 through a merger of Ciba-Geigy and Sandoz, Novartis and its predecessor companies trace roots back more than 250 years, with a rich history of developing innovative products. From beginnings in the production of synthetic fabric dyes, the companies that eventually became Novartis branched out into producing chemicals and ultimately pharmaceuticals.
The company's global pharmaceuticals portfolio includes more than 50 key marketed products, many of which are innovative leaders in their therapeutic areas. In 2014 alone, Novartis received a total of 13 approvals in the United States, Europe and Japan.
More than 119,000 people of 150 nationalities work at Novartis, all driving the mission of caring and curing forward.
The challenges to vaccine distribution affecting everyone
5 min
Jonathan Colehower, CEO at CargoChain, describes the COVID-19 vaccine distribution challenges impacting every country, organisation and individual...
While it is comforting to know that vaccines against COVID-19 are showing remarkable efficacy, the world still faces intractable challenges with vaccine distribution. Specifically, the sheer number of vaccines required and the complexity of global supply chains are sure to present problems we have neither experienced nor even imagined.
Current projections estimate that we could need 12-15 billion doses of vaccine, but the largest vaccine manufacturers produce less than half this volume in a year. To understand the scale of the problem, imagine stacking one billion pennies – you would have a stack that is 950 miles high. Now, think of that times ten. This is a massive problem that one nation can't solve alone.
Production capacity
Even if we have a vaccine – can we make enough? Based on current projections, Pfizer expects to produce up to 1.3 billion doses this year. Moderna is working to expand its capacity to one billion units this year. Serum Institute of India, the world's largest vaccine producer, is likely to produce 60% of the 3 billion doses committed by AstraZeneca, Johnson & Johnson and Sanofi. This leaves us about 7 billion doses short.
Expanding vaccine production for most regions in the world is complicated and time-consuming. Unlike many traditional manufacturing operations that can expand relatively quickly and with limited regulation, pharmaceutical production must meet current good manufacturing practice (CGMP) guidelines. So, not only does it take time to transition from R&D to commercial manufacturing, but it could also take an additional six months to achieve CGMP certification.
The problem becomes even more complex when considering the co-products required. Glass vials and syringes are just two of the most essential co-products needed to produce a vaccine. Last year, before COVID-19, global demand for glass vials was 12 billion. Even if it is safe to dispense ten doses per vial, there is certain to be significant pressure on world supply of the materials needed to package and distribute a vaccine.
It is imperative drug manufacturers and their raw material suppliers have clear visibility of production plans and raw material availability if there is any hope of optimizing scarce resources and maximising production yield.
Distribution requirements
It is widely known by now that temperature is a critical factor for the COVID-19 vaccine. Even the regions with the most developed logistics infrastructures and resources needed to support a cold-chain network are sure to struggle with distribution.
For the United States alone, State and local health agencies have determined distribution costs will exceed $8.4 billion, including $3 billion for workforce recruitment and training; $1.2 billion for cold-chain, $1 billion vaccination sites and $0.5 billion IT upgrades.
The complexity of the problem increases further when considering countries such as India that do not have cold-chain logistics networks that meet vaccine requirements. Despite India's network of 28,000 cold-chain units, none are capable of transporting vaccines below -25°Celsius. While India's Serum Institute has licensed to manufacture AstraZeneca's vaccine, which can reportedly be stored in standard refrigerated environments, even a regular vaccine cold chain poses major challenges.
Furthermore, security will undoubtedly become a significant concern that global authorities must address with a coordinated solution. According to the Pharmaceutical Security Institute, theft and counterfeiting of pharmaceutical products rose nearly 70% over the past five years. As with any valuable and scarce product, counterfeits will emerge. Suppliers and producers are actively working on innovative approaches to limit black-market interference. Corning, for example, is equipping vials with black-light verification to curb counterfeiting.
Clearly, this is a global problem that will require an unprecedented level of collaboration and coordination.
Disconnected information systems
While it is unreasonable to expect every country around the world will suddenly adopt a standard technology that would provide immediate, accurate and available information for everyone, it is not unreasonable to think that we can align on a standard taxonomy that can serve as a Rosetta Stone for collaboration.
A shared view of the situation (inventory, raw materials, delivery, defects) will provide every nation with the necessary information to make life-saving decisions, such as resource pooling, stock allocations and population coverage.
By allowing one central authority, such as the World Health Organization, to organize and align global leaders to a single collaboration standard, such as GS1, and a standard sharing protocol, such as DSCSA, then every supply chain participant will have the ability to predict, plan and execute in a way that maximises global health.
Political influence and social equality
As if we don't have enough stress and churn in today's geopolitical environment, we must now include the challenge of "vaccine nationalism." While this might not appear to be a supply chain problem, per se, it is a critical challenge that will hinge on supply chain capabilities.
In response to the critical supply issues the world experienced with SARS-CoV-2, the World Health Organization, Gavi, the Vaccine Alliance and the Coalition for Epidemic Preparedness Innovations (CEPI) formed Covax: a coalition dedicated to equitable distribution of 2 billion doses of approved vaccines to its 172 member countries. Covax is currently facilitating a purchasing pool and has made commitments to buy massive quantities of approved vaccines when they become available.
However, several political powerhouse countries, such as the United States and Russia, are not participating. Instead, they are striking bilateral deals with drug manufacturers – essentially, competing with the rest of the world to secure a national supply. Allocating scarce resources is never easy, but when availability could mean the difference between life and death, it becomes almost impossible.
Global production, distribution and social equality present dependent yet conflicting realities that will demand global supply chains provide complete transparency and an immutable chain of custody imperative to vaccine distribution.
The technology is available today – we just need to use it. We have the ability to track every batch, pallet, box, vile and dose along the supply chain. We have the ability to know with absolute certainty that the vaccine is approved, where and when it was manufactured, how it was handled and whether it was compromised at any point in the supply chain. Modern blockchain technologies should be applied so that every nation, institution, regulator, doctor and patient can have confidence in knowing that they are making an impact in eradicating COVID-19.