TOP 10: Greatest Breakthroughs in Cardiovascular Health That Can Save You In 2015
3 min
Progress in the fight against heart disease and stroke appeared in numerous different ways this year, from improvements in treatments to new life-saving...
Progress in the fight against heart disease and stroke appeared in numerous different ways this year, from improvements in treatments to new life-saving drugs.
Here are the top 10 most impressive advances in cardiovascular health that took place in 2014 that will mean much more next year.
10. New guidelines lower the likelihood of a second stroke.
Better screening for diabetes and obesity, advice to follow a Mediterranean-style diet and longer monitoring for atrial fibrillation are just a few of the advances that have been made – lowering the likelihood of a repeat stroke among survivors.
9. Faster treatment times.
The American Heart Association recently ran an initiative to encourage the implementation of 11 hospital-based strategies to speed treatment for stroke victims. Thanks to faster delivery, fewer patients died and more people returned home instead of going to a rehabilitation facility.
8. Vorapaxar decreases blood clot formation.
A new FDA-approved medicine by Merck has been shown to decrease blood clot formation and lower the risk of heart attack. Vorapaxar (Zontivity) is the first in a new class of drugs called PAR-1 antagonists, which prevent platelets from clumping together and forming clots.
7. Sleep apnea treatment is recognized.
Treating obstructive sleep apnea – which is a common problem that causes individuals to briefly stop breathing periodically throughout the night – has been recognized to help lower blood pressure in people who have heart disease or are prone to it. Through CPAP, continuous positive airway pressure, a constant stream of air through a face mask prevents the back of the throat from collapsing and blocking airflow.
6. Weight-loss surgery eliminates diabetes medication use.
Bariatric (weight-loss) surgery helped people with diabetes eliminate most of their diabetes medications and get by with fewer drugs to control their blood pressure and cholesterol. Surgery was far more effective than weight-loss counseling to treat diabetes.
5. Wireless sensors are introduced.
The CardioMEMS HF System helps doctors keep tabs on patients with serious heart failure by measuring pressure in the pulmonary artery. Treatment plans can then be adjusted as needed, ideally preventing hospitalizations.
4. Renal denervation fails – allowing for better treatment procedures.
The experimental treatment of renal denervation uses radiofrequency waves to zap nerve endings in arteries leading to the kidneys. This process however seemed to alter how the kidneys regulate blood pressure and proved non-effective.
3. Aortic valves can now be replaced without surgery.
Transcatheter aortic valve replacement (TAVR) offers a nonsurgical way to fix a stiff, narrowed aortic valve. Compared with people who had open-heart surgery, those who had TAVR had a higher one-year survival rate. The procedure is currently approved for people considered too sick or high-risk for surgery.
2. Novartis' new drug lowers the risk of heart failure.
A new drug known as LCZ696 by Novartis lowers the risk of being hospitalized with heart failure or dying from heart disease by 20 percent. The benefits of the drug were so impressive that researchers ended a large study of the drug early.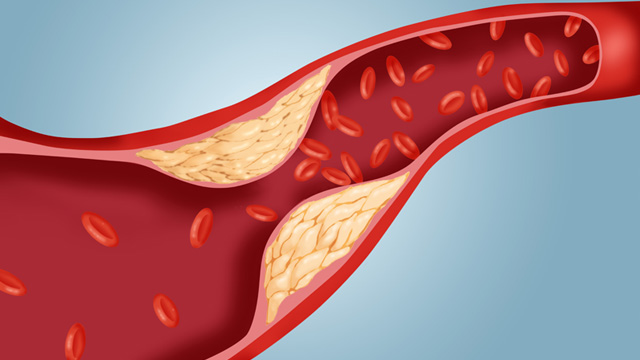 1. Novel drugs cut cholesterol levels in half.
A new class of drugs called PCSK9 inhibitors were noted to cut harmful LDL cholesterol levels by about 50 percent. Given by injection once or twice a month, these drugs are being studied to see if they can prevent heart attacks or improve heart disease survival.
Information sourced from Harvard Health Publications.
Follow us on Twitter (@HealthcareGlbl) and like us on Facebook!
How UiPath robots are helping with the NHS backlog
6 min
UiPath software robots are helping clinicians at Dublin's Mater Hospital save valuable time
The COVID-19 pandemic has caused many hospitals to have logistical nightmares, as backlogs of surgeries built up as a result of cancellations. The BMJ has estimated it will take the UK's National Health Service (NHS) a year and a half to recover. 
However software robots can help, by automating computer-based processes such as replenishing inventory, managing patient bookings, and digitising patient files. Mark O'Connor, Public Sector Director for Ireland at UiPath, tells us how they deployed robots at Mater Hospital in Dublin, saving clinicians valuable time. 
When Did Mater Hospital implement the software robots - was it specifically to address the challenges of the pandemic? 
The need for automation at Mater Hospital pre-existed the pandemic but it was the onset of COVID-19 that got the team to turn to the technology and start introducing software robots into the workflow of doctors and nurses. 
The pandemic placed an increased administrative strain on the Infection Prevention and Control (IPC) department at Mater Hospital in Dublin. To combat the problem and ensure that nurses could spend more time with their patients and less time on admin, the IPC deployed its first software robots in March 2020. 
The IPC at Mater plans to continue using robots to manage data around drug resistant microbes such as MRSA once the COVID-19 crisis subsides. 
What tasks do they perform? 
In the IPC at Mater Hospital, software robots have taken the task of reporting COVID-19 test results. Pre-automation, the process created during the 2003 SARS outbreak required a clinician to log into the laboratory system, extract a disease code and then manually enter the results into a data platform. This was hugely time consuming, taking up to three hours of a nurse's day. 
UiPath software robots are now responsible for this task. They process the data in a fraction of the time, distributing patient results in minutes and consequently freeing up to 18 hours of each IPC nurse's time each week, and up to 936 hours over the course of a year. As a result, the healthcare professionals can spend more time caring for their patients and less time on repetitive tasks and admin work. 
Is there any possibility of error with software robots, compared to humans? 
By nature, humans are prone to make mistakes, especially when working under pressure, under strict deadlines and while handling a large volume of data while performing repetitive tasks.  
Once taught the process, software robots, on the other hand, will follow the same steps every time without the risk of the inevitable human error. Simply speaking, robots can perform data-intensive tasks more quickly and accurately than humans can. 
Which members of staff benefit the most, and what can they do with the time saved? 
In the case of Mater Hospital, the IPC unit has adopted a robot for every nurse approach. This means that every nurse in the department has access to a robot to help reduce the burden of their admin work. Rather than spending time entering test results, they can focus on the work that requires their human ingenuity, empathy and skill – taking care of their patients. 
In other sectors, the story is no different. Every job will have some repetitive nature to it. Whether that be a finance department processing thousands of invoices a day or simply having to send one daily email. If a task is repetitive and data-intensive, the chances are that a software robot can help. Just like with the nurses in the IPC, these employees can then focus on handling exceptions and on work that requires decision making or creativity - the work that people enjoy doing. 
How can software robots most benefit healthcare providers both during a pandemic and beyond? 
When the COVID-19 outbreak hit, software robots were deployed to lessen the administrative strain healthcare professionals were facing and give them more time to care for an increased number of patients. With hospitals around the world at capacity, every moment with a patient counted. 
Now, the NHS and other healthcare providers face a huge backlog of routine surgeries and procedures following cancellations during the pandemic. In the UK alone, 5 million people are waiting for treatment and it's estimated that this could cause 6,400 excess deaths by the end of next year if the problem isn't rectified.
Many healthcare organisations have now acquired the skills needed to deploy automation, therefore it will be easier for them to build more robots to respond to the backlog going forwards. Software robots that had been processing registrations at COVID test sites, for example, could now be taught how to schedule procedures, process patient details or even manage procurement and recruitment to help streamline the processes associated with the backlog. The possibilities are vast. 
The technology, however, should not be considered a short-term, tactical and reactive solution that can be deployed in times of crisis. Automation has the power to solve systematic problems that healthcare providers face year-round. Hospital managers should consider the wider challenge of dealing with endless repetitive work that saps the energy of professionals and turns attention away from patient care and discuss how investing in a long-term automation project could help alleviate these issues. 
How widely adopted is this technology in healthcare at the moment?
Automation was being used in healthcare around the world before the pandemic, but the COVID-19 outbreak has certainly accelerated the trend.  
Automation's reach is wide. From the NHS Shared Business Service in the UK to the Cleveland Clinic in the US and healthcare organisations in the likes of Norway, India and Canada, we see a huge range of healthcare providers deploying automation technology. 
Many healthcare providers, however, are still in the early stages of their journeys or are just discovering automation's potential because of the pandemic. I expect to see the deployment of software robots in healthcare grow over the coming years as its benefits continue to be realised globally. 
How do you see this technology evolving in the future? 
If one thing is certain, it's that the technology will continue to evolve and grow over time – and I believe there will come a point in time when all processes that can be automated, will be automated. This is known as the fully automated enterprise. 
By joining all automation projects into one enterprise-wide effort, the healthcare industry can tap into the full benefits of the technology. This will involve software robots becoming increasingly intelligent in order to reach and improve more processes. Integrating the capabilities of Artificial Intelligence and Machine Learning into automation, for example, will allow providers to reach non-rule-based processes too. 
We are already seeing steps towards this being taken by NHS Shared Business Service, for example. The organisation, which provides non-clinical services to around two-thirds of all NHS provider trusts and every clinical commissioning organisation in the UK, is working to create an entire eco-system of robots. It believes that no automation should be looked at in isolation, but rather the technology should stretch across departments and functions. As such, inefficiencies in the care pathway can be significantly reduced, saving healthcare providers a substantial amount of time and money.