TOP 10: Emerging trends in alternative medicine
5 min
It's official, about a third of Americans seek alternative medicine out in lieu of their doctor's office when it comes to their health &n...
It's official, about a third of Americans seek alternative medicine out in lieu of their doctor's office when it comes to their health – at least according to the National Institutes of Health.
Most Americans who use these nontraditional approaches do so as a complement to conventional care. Only about 5 percent of Americans use alternative medicine solely, according to the reports.
The data comes from the National Health Statistics Report – a survey the government completes to look at the health habits of a representative sample of the United States. They talked to over 89,000 American adults and over 17,000 children between the ages of 4- and 17-years-old.
RELATED TOPIC: 5 diseases close to being cured
Here are the top 10 emerging trends in alternative medicine based on those statistics and more.
10. Yoga, Tai Chi and Qi Gong
All three forms have increased linearly over the three time points analyzed by the institutes. Some 21 million adults and 1.7 million children practice yoga. Adult interest in yoga more than doubled since 2002. Some 10.9 percent of adults did deep breathing exercises.
9. Probiotics
Probiotic and prebiotic use was four times as high in 2012 as it was in 2007. Often, people take those to help with digestion or to protect themselves or their children from so-called "bad" bacteria.
Probiotics can be found in foods like yogurt. Prebiotics, the nondigestible carbohydrates that the probiotics eat, are in bananas, onions, garlic and honey.
8. Melatonin
The adult use of melatonin more than doubled from 2007 to 2012. For children it was the second-most used natural product. The body naturally creates melatonin to help regulate the sleep cycle.
People who have trouble falling asleep use it, as do people who struggle with jet lag. Some people also report using it to fight cancer.
7. Acupuncture
According to the institutes, there was a slight increase in the use of homeopathic treatment and acupuncture during the time the study was conducted. Some research results suggest acupuncture can alleviate pain.
6. Reiki
Reiki – also called energy medicine – is an ancient hands-on healing practice which harnesses what believers call the Universal Life Force – the energy field that surrounds all beings, including humans.
Stephen Sinatra, a cardiologist and head of the New England Heart Center in Manchester, Connecticut, recommends Reiki when he believes an energy block is hindering a patient's ability to heal. An experienced Reiki practitioner can pick up on the part(s) of the body that may be blocked energetically and emotionally, he explains, which is "valuable feedback is for the patient."
5. Roseroot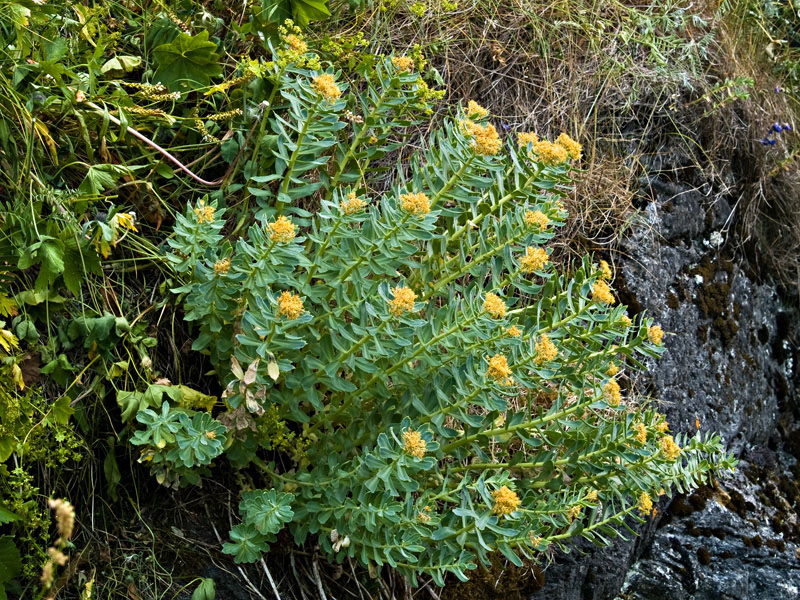 Rhodiola rosea, also referred to as roseroot, has been used in traditional folk medicine to promote work endurance, increase longevity and promote resistance to several health conditions including fatigue, altitude sickness and depression.
RELATED TOPIC: OPINION: The failing stigma and treatment of mental illness
According to a study published in Phytomedicine, the authors believe their findings suggest that roseroot extract may have modest antidepressant effects in some patients with mild to moderate depression although larger studies will be needed to fully evaluate the benefit and harm of the herb.
4. Fecal transplants
Fecal transplants, using stool from a donor, have been successful at treating serious gut infections, researchers report.
It may sound distasteful but researchers have found that the transplantation of fecal matter successfully treated Clostridium difficile infections, which lead to recurrent cases of diarrhea and severe abdominal pain with thousands of fatalities worldwide every year, in patients.
The results, published in the journal Microbiome, revealed that healthy changes to a patients' microbiome were sustained for up to 21 weeks after transplant, and has implications for the regulation of the treatment.
3. Fish oil supplements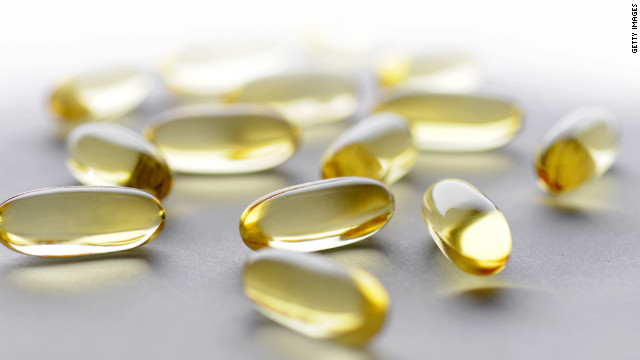 Fish oil is the most common natural product taken by children and adults, according to the National Institutes of Health. Some 7.8 percent of adults used it in 2012. That's an increase from 4.8 percent in 2007.
Fish oil is thought to lower the risk of heart disease, the No. 1 killer of Americans. It is believed the omega-3 fatty acids have anti-inflammatory effects and decrease risk of arrhythmia that can lead to sudden death.
RELATED TOPIC: TOP 10: Greatest breakthroughs in cardiovascular health that can save you in 2015
Some people also take fish oil supplements to ease the pain of rheumatoid arthritis, to ease problems with allergies, asthma, anxiety, cancer, depression and other issues; the science is still out on its effectiveness with these medical issues.
2. Coconut oil
The ice bucket challenge for ALS raised a lot of awareness and money last year – but there's still no cure. Duke University Dr. Richard Bedlack wants to change that. He runs one of the top ALS clinics in the world.
He's worked with over 2,000 patients and is part of a review team of 95 scientists from 10 countries investigating new alternative therapies.
His top pick for further study? Coconut oil. In ALS, motor neurons can't make energy. Once ingested, coconut oil converts into ketone bodies that can be used by cells as energy.
1. Cannabis
Cannabis might help stop the progression of ALS, and treat symptoms like weight loss, muscle spasms and secretions.
In a 2001 review published in American Journal of Hospice & Palliative Care, the authors reviewed the existing literature. They found that various symptoms caused by ALS have the potential to be alleviated by the use of cannabis.
There is also mounting evidence that cannabis can actually help fight various types of cancer as well as treat a myriad of other conditions like narcolepsy and eating disorders.
RELATED TOPIC: 3 stocks to watch in the US medical marijuana market
Collective Evolution put together a list of 20 medical studies that suggest cannabis can be an effective treatment and possible cure for cancer. Cannabinoids have been proven to reduce cancer cells as they have a great impact on the rebuilding of the immune system. While not every strain of cannabis has the same effect, more and more patients are seeing success in cancer reduction in a short period of time by using cannabis.
As the use of cannabis for medical purposes continues to be legalized, we predict that this will be the biggest trend in alternative medicine in 2015.
Top 10 healthcare innovations for 2019
6 min
We take a look at some of the top 10 healthcare innovations which are transforming the sector
We take a look at some of the top 10 healthcare innovations which are transforming the sector
10. Telehealth
The telehealth market is booming. Consumers are leading increasingly busy lifestyles, with up to 60% favouring digitally-led services. Providing clinical care at a distance, increasing accessibility and eradicating potential delays has given patients greater control, boosting patient satisfaction and overall engagement. Such is its exponential growth, The Centers for Medicare and Medicaid Services in the US has recently released its proposed Physician Fee Schedule and Qualified Payment Programme updates for 2019, where telehealth services has been heavily featured, in order to deliver 'different access points' for patients.
9. Mobile technology
Consumers have become accustomed to accessing their data through the use of various digital tools, where the use of mobile and tablet health apps has tripled from 13% in 2014 to 48% today. Catering to this growing market, British based start-up Babylon Health is making waves on a global scale. Partnering with the National Health Service (NHS) and private health provider, Bupa, it has also cemented its presence across the flourishing Chinese market, with a membership base exceeding 1.4mn citizens across Europe, Asia and Africa. By partnering with global juggernaut Tencent, Babylon's artificial intelligence system has enabled both parties to interact directly with users, identify specific illnesses, deliver health status assessments, and triage necessary actions. The mobile app is available to over a billion users and linked to more than 38,000 medical facilities in China alone.
8. Artificial intelligence
Artificial intelligence (AI) applications, such as predictive analytics for patient monitoring has provided significant financial savings. Applications that target hospitals and medical institutions include patient monitoring and transcribing notes for electronic health records (EHRs). The European Union is set to invest $24bn into artificial intelligence (AI) by 2020 in a bid to catch up with Asia and the US, who have invested heavily in AI and cloud services. This year, Google revealed its plans to harness AI and machine learning across a multitude of consumer technologies, particularly in healthcare. "If AI can shape healthcare, it has to work through the regulations of healthcare. In fact, I see that as one of the biggest areas where the benefits will play out for the next 10-20 years," Google CEO Sundar Pichai has previously stated.
7. Blockchain
Blockchain is estimated to reach over $5.61bn by the end of 2025, even though it remains dependent on the ability to record and store information conveniently, economically and securely amongst different applications and systems. Providing transparency and eliminating third-party intermediaries, processes are streamlined, reducing healthcare costs exponentially. Unlocking the ability for providers to deliver a value-based healthcare system and enhance patient engagement, blockchain could save the industry up to $100-$150bn per year by 2025 in data breach-related costs, IT costs, operations costs, support function costs and personnel costs, according to BIS Research. Partnering with pharmaceutical giant GlaxoSmithKline (GSK), Ethereum blockchain-based supply chain platform, Viant sought to accelerate the pace of blockchain-based supply chain systems. Accenture and supply chain giant DHL have also developed a blockchain-based serialisation prototype which tracks pharmaceuticals from the point of origin to the consumer.
6. Health wearables
With the rise of lifestyle diseases, such as diabetes, more consumers are turning to health wearables that monitor glucose, heart rate, physical activity and sleep to gain a greater understanding of their health conditions. Following on from the release of the first Bluetooth headset back in 2000, the growing interest in wearables has seen monitoring our health and data become standardised. This data can be analysed by sophisticated algorithms to drive long-term diagnosis and support. Partnering with Google, health wearables company Fitbit is exploring the development of consumer and enterprise health solutions. Its acquisition of HIPAA-compliant health platform, Twine Health has seen the business enhance its clinical services by bringing on board a coaching platform, empowering people to seek better health outcomes.
See also
5. Electronic health records tools
From 2018-2022, the electronic health records (EHR) market is expected to grow at a compound average rate of 6% per year Providers and organisations continue to house fragmented technologies which create barriers towards collaboration and data sharing opportunities. This is further exacerbated if a patient straddles both public and private healthcare. Technology giant Apple has integrated patients' medical records into its Health App as part of its iOS 11.3 beta. The data is encrypted and protected with the user's iPhone passcode. Partnering with hospital providers and clinics, patients are now able to view their medical records from multiple providers within one platform. Johns Hopkins Medicine, Cedars-Sinai, Penn Medicine, UC San Diego Health and even the Cleveland Clinic have implemented this technology.
4. Healthcare transportation
Non-emergency health transportation remains a key issue worldwide, preventing patients from getting to or from a doctor's appointment. 25% of lower-income patients have missed or rescheduled appointments due to lack of transportation, costing US health systems up to $150bn each year. Transportation companies such as Lyft and Uber have therefore entered the market by partnering with state governments to reduce these costs and deliver personalised patient care.
3. 3D Printing
Healthcare providers are set to represent the second largest industry sector in 3D manufacturing. The Food & Drug Administration's decision to release its first comprehensive framework advising manufacturers of 3D medical products highlights its growing impact where more than 100,000 knee replacement surgeries are completed each year using 3D-printed, patient-matched surgical guides, for example. Through this process, surfaces and structures can be optimised for strength, weight and material use. Consultation between surgeons and patients has also been bolstered, where patients can better understand the complexity of his or her specific needs.
2. Genomics
As consumers get more involved in the management of their health, consumer genetics and research companies have grown in popularity and scale. People want to further understand their genetic makeup, leading personal genomics and biotech company 23andMe to become one of the largest consumer-based organisations worldwide. Interestingly, this year, the company has entered a four-year collaboration with GSK to develop new treatments, but using human genetics as the basis for discovery.
Not only looking to develop treatments by analysing human genetics, pharmaceutical companies are looking to even remove hereditary genes which pass diseases down generations. In 2017, human embryos were successfully 'edited' through gene editing tool, CRISPR (Clustered, Regularly Interspaced, Short Palindromic Repeats), eradicating hypertrophic cardiomyopathy within 42 embryos.
1. Vertical integrations
As healthcare providers aim to provide greater transparency, promote collaboration and lower escalating patient costs, 2018 has been the year for a significant number of vertical integrations. CVS Health's $68mn takeover of health insurer Aetna is a case in point. By influencing more of the supply chain, it will gain significant negotiating power to reduce costs for payers and patients, develop personalised solutions and improve overall outcomes. It will also promote the eradication of delays in process by removing any third parties within traditional business models. Other notable integrations are Optum's acquisition of the DaVita Medical Group, Humana and Kindred Healthcare and Cigna and Express Scripts.
Reports have indicated that not only has the number of healthcare deals more than doubled in the last five years, the size of deals has also grown as a result of repeat investor interest, highlighting that this trend is here to stay.